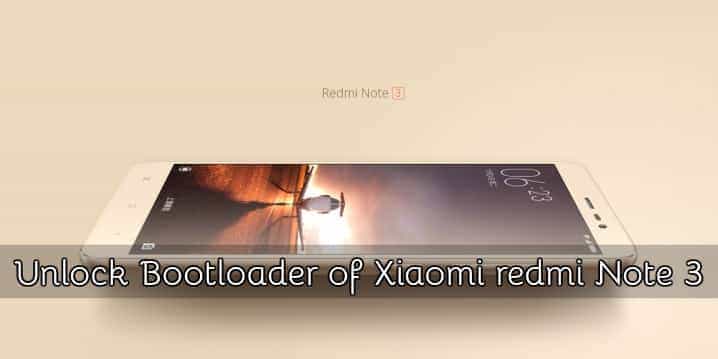 Preparation :-  
BACKUP PHONE DATA .
ENABLED USB DEBUGGING .
Go to settings on your phone. Then click on About Phone > Now Tap 7 Times on MIUI version.
This will Enable Developer Options On your Phone. Now Go back to Main settings Menu.
Click on Additional Settings > Developer Settings > Enable Usb Debugging.
Go To Settings>Developer Options And Enable Oem Unlock
Simply Install Mi Flash Tool It Will Be Install All Required Drivers
DRIVER SIGNATURE MUST BE DISABLED IN WINDOWS 8,10 .
FASTBOOT ROM – GLOBAL STABLE V7.2.3 .
DOWNLOAD REQUIRED TOOLS AND FILES .
Redmi Note 3 Unlock Bootloader.zip
7.2.3_unlocked_emmc_appsboot.zip
GLOBAL STABLE V 7.2.3 Link -> Link 
Instructions To Unlock Bootloader Without Unlock Code :-
Step 1 :-
Download

 and

unzip

"Redmi Note 3 Unlock Bootloader.zip" .
Download  "Global Stable V 7.2.3" And Unzip It  .
Download  and unzip "7.2.3_unlocked_emmc_appsboot.zip" .
Step 2 :- 
Unzip "AnF.zip"  and "Unlocked_Bootloader.zip"  .
Install Mi Flash Tool Run "MiPhone20151028.exe" .
Step 3 :- 
Connect Your Phone To Pc .
Go To "AnF" Folder . And Open Cmd There By
Hold Shift + Mouse Right On AnF Folder then click open command windows here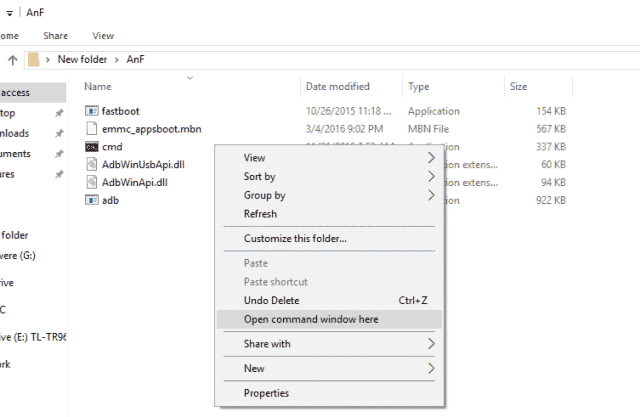 Now type or paste this commands then hit enter .
adb devices
then
adb reboot edl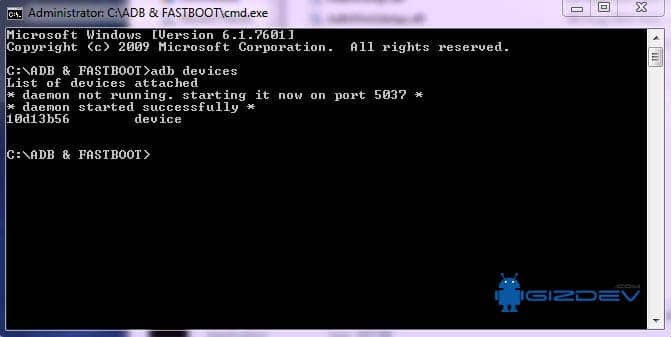 Phone Will Turn Into Download Mode Don't Disconnect The Phone .
Step 4 :- 
Run "MiFlash.exe" From "C:\Program Files (x86)\Xiaomi\MiPhone" .
Click Browse Then click Advanced.
Browse all files from "Global Stable V 7.2.3" Fastboot Unzipped Folder .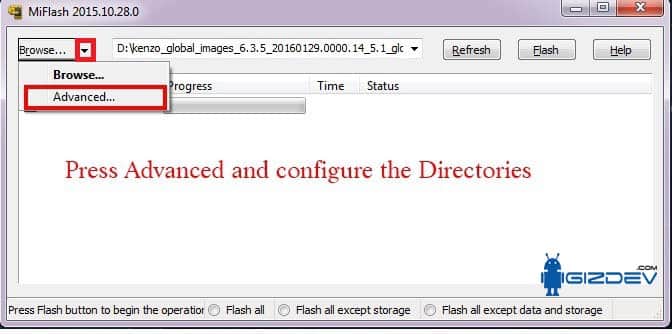 Browse "flashall.bat" in fastboot Script at first option, third option to "prog_emmc_firehose_8976_ddr.mbn" , thenlast two options browse to "rawprogram0.xml" and "patch0.xml"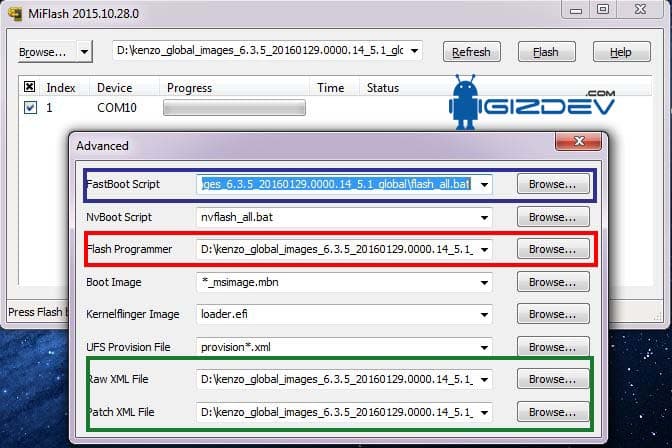 Now Copy "emmc_appsboot.mbn" file from "7.2.3_unlocked_emmc_appsboot" Unziped Folder To Global Stable V 7.2.3 Fastboot Unziped in "Images" folder and Replace It . 
Press "Refresh" On Mi Flash It Would Show You Phone Connected Via Some Com Port # No
Press "Flash" .
(if Mi flash shows an error on clicking Flash , please restart Miflash and try again)
It Would Take Some Time
After The Flash Is Completed Successfully Phone Will Auto Reboot Or Direct Turn In Into Fastboot Mode By .
By Pressing Volume Down + Power for about 30 + seconds
Step 5 :- 
Also Read
[GUIDE] Easy Way To Unlock Bootloader Of HTC 10
Go To "AnF" Folder and Open Command There .
Turn On Your Phone Fastboot Mode By
By Pressing Volume Down + Power
Now Type Or Paste This Commands Then Hit Enter .
fastboot oem device-info
It will show you the current Bootloader Status .
Now again Type
fastboot oem unlock-go
This Code will Unlock your Phone bootloader.
fastboot reboot
This Code Will Reboot Your Phone .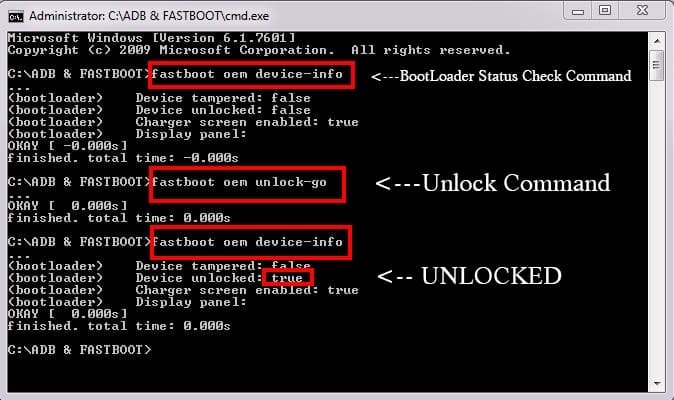 Your Redmi Note 3 Bootloader is  Successfully Unlocked Now You Can Root Flash Twrp, Custom Roms
To Restore The Default Bootloader Copy "Emmc_appsboot.Mbn" From Fastboot Rom To The Anf Folder .
And Type Or Paste This Command On Cmd .
Fastboot Flash Aboot Emmc_appsboot.Mbn
Fastboot Flash Abootbak Emmc_appsboot.Mbn
Fastboot Reboot
Reboot Your Phone.